SEMINAR ON WATER RESOURCES MANAGEMENT
The Barbados Town Planning Society hosted a seminar on Friday 22 June 2018 entitled "Can Barbados Manage a Day Zero When the Taps Run Dry?". It was held at the Courtyard Marriott Hotel from 9:00am to 1:00pm.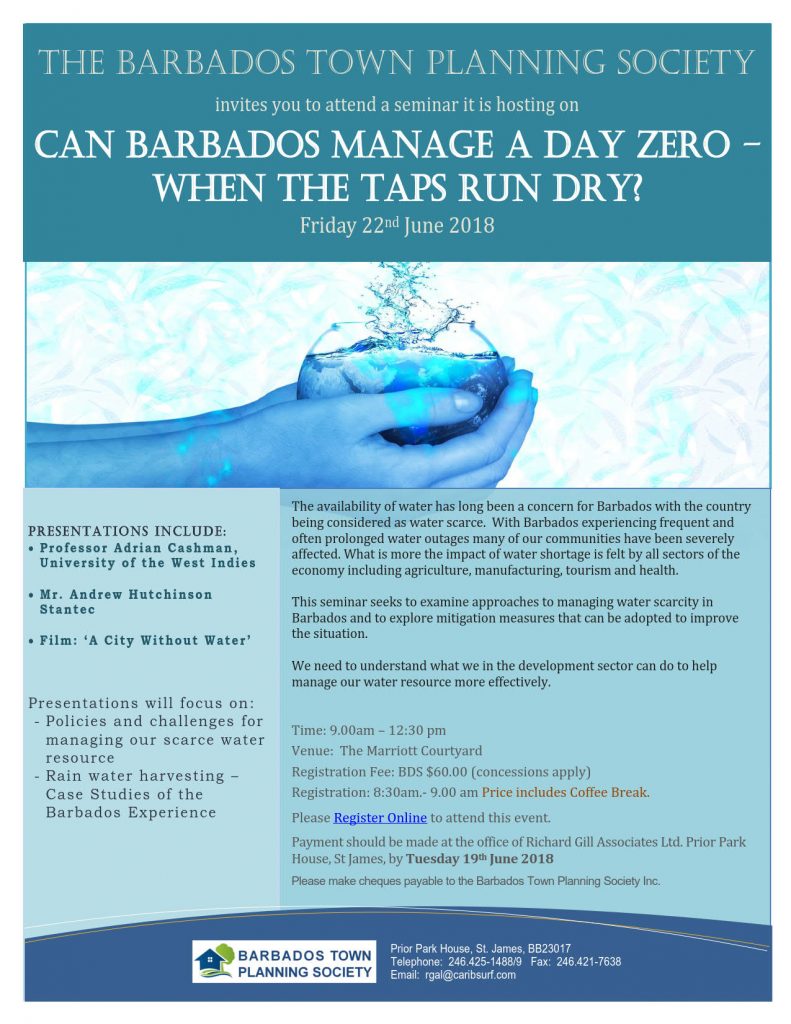 The seminar explored the extent of the problem facing us, measured that we need to take to address the situation and what the town planning system and the development industry can do to assist.
KEYNOTE SPEAKERS 
Professor Adrian Cashman – University of the West Indies
Dr. John Mwansa – Barbados Water Authority
Mr Andrew Hutchinson –  Stantec Consulting Caribbean Ltd.
SHORT DOCUMENTARY FILM
"City Without Water" – Shows how Cape Town is managing its Day Zero