The Commonwealth Association of Planners (CAP) is pleased to announce that Dyan Currie from Australia has been elected to the position of President.  At the recent CAP Business Meeting in Singapore Dyan was elected taking over the role from President Christine Platt from South Africa who has stepped down after eight years.  Dyan commences this role having just completed two terms as the National President of the Planning Institute of Australia.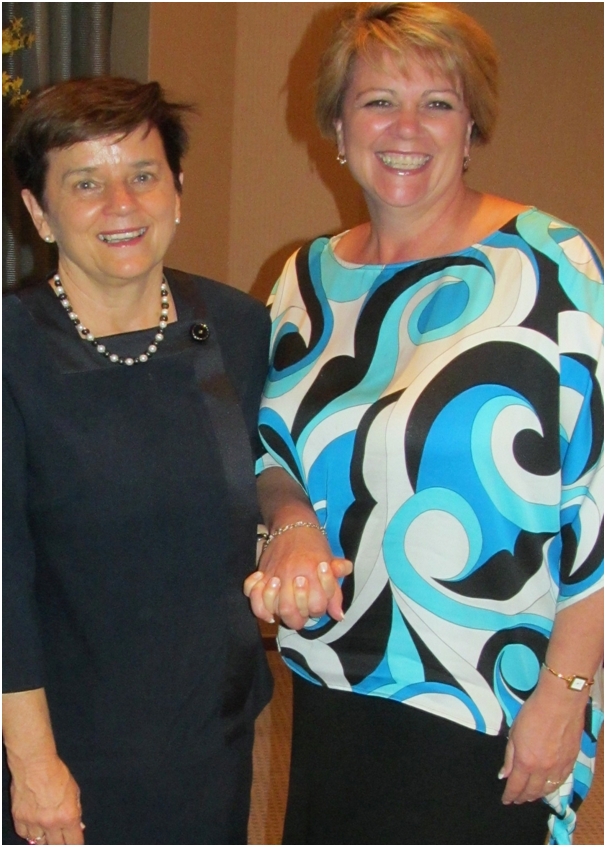 As a major global institution representing over 35,000 planners world-wide CAP plays an increasingly significant role in the promotion of planning to tackle the challenges of urbanisation and in delivering sustainable human settlements.
On being elected as President, Dyan said:
"I wish to thank CAPs outgoing President Christine Platt for her amazing dedication to the association by serving for 8 years.  Planning is a global profession and one that unifies planners worldwide in our aim to commit to good planning outcomes that brings prosperity to our communities through the creation of great spaces and places.  
I strongly believe that planning is key to the future of productive, liveable cities and in the management of growth. I look forward to working with planners from around the world to demonstrate the value of planning and its ability to unlock opportunity to support prosperity now and well into the future."
On behalf of the membership of CAP I would like to congratulate Christine on her appointment as an Honorary Vice President in recognition of her service to the members and the profession."
Dyan will be supported by Clive Harridge CAPs Secretary- General and a team of Vice Presidents from around the Commonwealth:
Christodoulos Ktorides – Vice President, Europe
Yusuf Patel – Vice President, Southern Africa
Indu Weerasoori – Vice President, South West Asia
Dr. Larry Wolfe – Vice President, Americas
John Lubuva – Vice President, East Africa
Dr Steve Yirenkyi – Vice President, West Africa
Dr Belinda Yuen, Vice President, South East Asia
Bryce Julyan, Vice President, Australasia – Pacific
In addition CAP has appointed Viral Desai to lead CAPs Young Planners' Network and Alicia Yon to lead CAPs Women in Planning Network.
CAP is a not for profit organisation which seeks to focus and develop the skills of urban and regional planners across the Commonwealth to meet the challenges of urbanisation.   CAP represents town and country planners from 24 countries throughout the Commonwealth.